aNexus FUJIFILM 42K Printbar System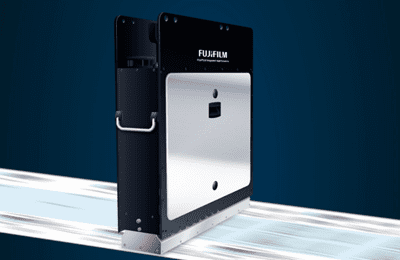 aNexus FUJIFILM 42K Printbar System is a high-performance inkjet printing solution designed to meet the needs of print service providers in various industries, including commercial printing, direct mail, transaction documents, and packaging applications such as folding cartons and corrugated printing. This system can be used as a comprehensive add-on solution for imprinting or integrated as part of an engineered system to give businesses a competitive edge.
The FUJIFILM 42K Printbar System utilizes the renowned FUJIFILM Samba printhead, capable of delivering 1,200 dpi print resolution with print speeds exceeding 1,000 feet per minute (300 meters per minute). This system is also equipped with Fujifilm developed technologies designed to improve productivity, uptime, and reliability, ensuring consistent and high-quality output.
In addition to supporting traditional applications such as personalized direct mail, form-based transaction imprinting, and book and publication printing, the FUJIFILM 42K Printbar System can also be used for secondary printing in various packaging segments. This feature provides brands with track and trace capabilities and late-stage customization options. Packaging applications that can benefit from add-on inkjet imprinting include corrugated cartons, folding cartons, and a wide range of coding and marking applications.