aNexus 8600 Series vibrating sample magnetometer (VSM)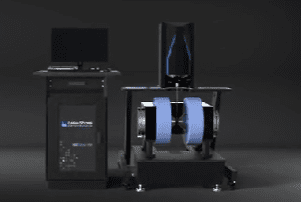 The aNexus 8600 Series vibrating sample magnetometer (VSM) sets a new standard for advanced measurement performance and user convenience. With high sensitivity (15 nemu), rapid measurement speed (10 ms/pt), and intuitive operation, this VSM enables more accurate measurements in less time.
Designed with the user in mind, the entire 8600 Series system features a clean, ergonomic design that streamlines the researcher's interaction with the instrument. A motorized head adjusts the sample to a comfortable height, allowing for easy one-handed exchange of the QuickLIGN™ sample rods. Temperature options, including a cryostat, high-temperature oven, and single-stage variable temperature insert, cover a wide range from 4.2 K to 1273 K. The GlideLOCK™ options quickly slide into place and are auto-detected by the software, which displays controls specific to the selected option. The magnet poles can be easily adjusted using the ExactGAP™ indexed positioning system, eliminating the need for recalibration after each change.
The 8600 Series VSM is specifically designed for first-order reversal curve (FORC) measurements, with enhanced sensitivity and increased data point density for improved FORC analysis. The system also includes Real-Time FORC (RTForc™) software, enabling fully automated FORC data acquisition using the 8600 Series software.
Flexibility and adaptability are key features of the system's software, which offers predefined measurement routines and configurable field and measurement loops for versatile data acquisition. The integrated scripting tool allows users to extend the existing routines with an open-ended software scripting language, enabling customized measurement protocols and seamless integration with third-party lab equipment.
Performance-driven and user-friendly, the 8600 Series VSM raises the bar for magnetometer performance, making it an ideal choice for advanced magnetic characterization research.